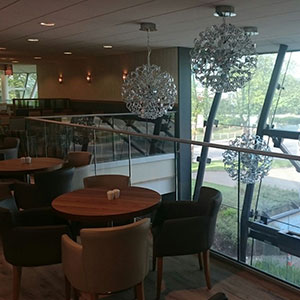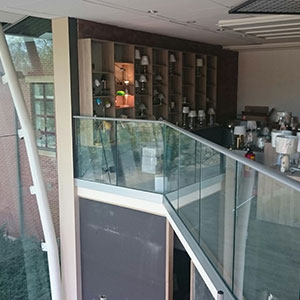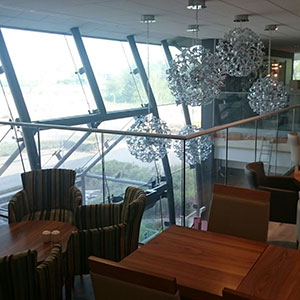 Sector: Commercial, retail
Solution: Interspec Glass Balustrade
Location: Northallerton
Barkers Home is one of the largest home stores in the North of England. Purpose-built on the edge of Northallerton town, Barkers Home was part of Barker's £3.5 million extension and refurbishment programme.
Specified, supplied and installed by our Handrail and Balustrade division, the store in is enjoying a new structural glass balustrade to four areas on its first floor.
The structural glass system provides an elegant and unobtrusive view of the merchandise on the ground floor while customers relax in the stores cafe area.
4 voids received floor mounted, stainless steel effect track and 19mm thick clear float toughened glass infill panels to BS EN 12150 Class A with rounded corners and flat polished edges for safety.
Located within a retail environment it is important that the specification has considered all the necessary design loadings.  Lloyd Worrall provided a balustrade system in accordance with the requirements of BS6180 by supplying a system capable of achieving 1.5kN's.
The system was also supplied in accordance with our interpretation of BS8300, BS5395 and to Building Regulation Documents B, M and K.
You may also be interested in: Citizen M Hotel : Linenhall Street : Wharfdale View case studies.