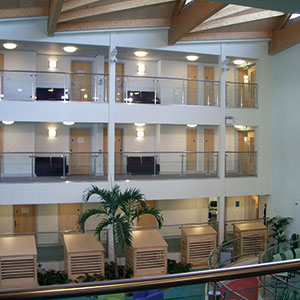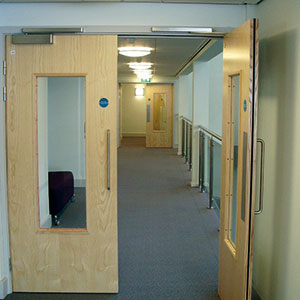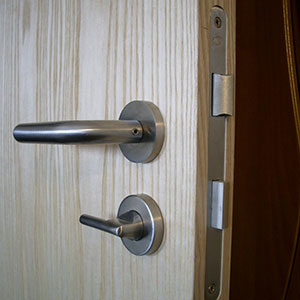 Sector: Health
Solution: Ironmongery, Access Control
Location: Inverness
Breathing Space, Rotherham NHS Primary Care Trust, is an £11m specialist centre set up to be the hub for the largest respiratory rehabilitation programme in the UK. 
High volumes of staff and visitor traffic represent a major challenge when providing safe access and emergency egress for a busy hospital environment. 
The access control had to secure the entire facility, yet be sympathetic towards the users of the building, many of whom have mobility difficulties.
Circulation doors are secured with on-line proximity wall readers networked to the computer system while the interior doors, including lobby doors and rest rooms, are secured with networked locks compatible with the centre's staff and patient ID cards.
The centre has 20 bedrooms which include four specially adapted rooms for wheelchair access. Here, low-energy door operators work with the access control to ensure the door opens at a precisely controlled speed.
To ensure the aesthetics of the building were not compromised, Lloyd Worrall also supplied stainless steel covers to conceal the overhead door magnets.
You may also be interested in: Caudewell International Childrens Centre : Somerton House : North Ayrshire Community Hospital case studies.