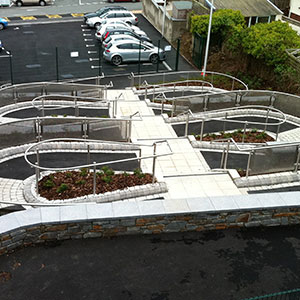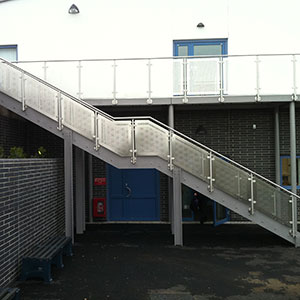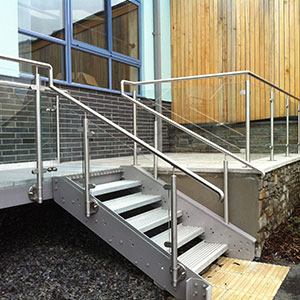 Sector: Education, primary education
Solution: Handrail and Balustrade
Location: Fishguard, Wales
At Fishguard Primary School Lloyd Worrall's handrail and balustrade division provided a safe environment for the children whilst blending aesthetically with the theme of the building.
For the external areas of the school the Interspec stainless steel system in grade 316 was chosen for the access ramps and steps from the car park, together with the post-mounted handrails and perforated stainless steel infill.
Clear and 5 differing colours of safety glass were used on the balconies and matching perforated stainless steel infill panels were incorporated on the stairs.
Owing to its low maintenance and high durability properties alongside its contemporary appearance, the Interspec stainless steel system was the perfect choice for the external, high pedestrian traffic areas of the school.
You may also be interested in: Edge Hill University : Caudwell Internationall Childrens Centre case studies.