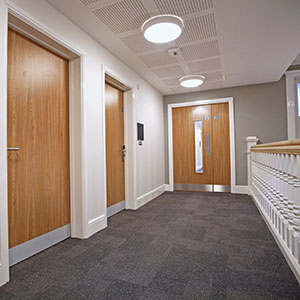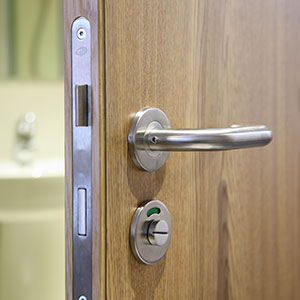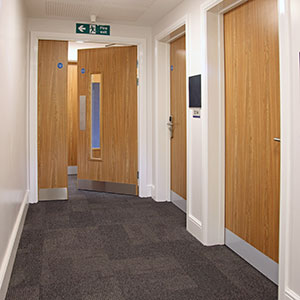 Sector: Accommodation, student accommodation
Solution: Interspec Doorsets, Access Control
Location: Newcastle upon Tyne
The historic Newcastle city centre hotel has been transformed following a refurbishment project to turn it into student accommodation.
Lloyd Worrall worked closely with main contractor Interserve to provide high quality accommodation facilities by delivering a single source, coordinated supply of a fully integrated doorset and access control package.
188 Interspec Doorsets in hard wearing light oak laminate were supplied complete with stainless steel ironmongery and a fully on-line access control system to meet the accessibility, security and durability requirements such a building demands.
A key challenge of the scheme was the restricted site access, so Lloyd Worrall phased deliveries to aid Interserve's management of the site.
"This was our first project using Lloyd Worrall's integrated supply of internal doorsets, ironmongery and access control, and I would be happy to recommend them. We are very pleased with their pro-active approach through all stages of the supply. The goods were delivered on time, and to a very high quality.
We experienced very few difficulties during the installation of the doorsets. We found Lloyd Worrall were very reactive whenever changes or queries where raised.
Their contribution to the ease with which this element of the project went, was appreciated. I would commend LW for their expertise and product quality.
I would be happy to use them again"
Paul Jordan, Site Manager Interserve Construction Ltd
You may also be interested in: Edge Hill University : Fishguard Primary School case studies.